Dongfeng Rich 6 EV Price, Range and Specifications
Dongfeng Motors Global introduced an electric pickup truck, based on its previous diesel-powered Rich 6 model. The Dongfeng Rich 6 EV closely resembles the third-generation Nissan Navara. The Electric Pickup has a double cab body on a frame that can accommodate 5 adults, and it can carry up to 905 kg of load.
Dongfeng Rich 6 EV Specifications
The Dongfeng Rich 6 EV is a workhorse designed for utility, rather than comfort or the latest onboard technology. The interior features functional yet inexpensive materials, a digital instrument cluster, and a central information screen that resembles a head unit from the late 1990s. However, the electric truck offers all the necessary connections and the Chinese equivalent of Apple CarPlay through Baidu CarLife.
The Electric truck measures nearly 5.3 meters in length, with bed dimensions of 1,510/1,562/474 mm. and it has enough space to fit a Euro pallet, and two of them can fit side by side with the tailgate down. The blue accents on the truck are typical of electric vehicles in China.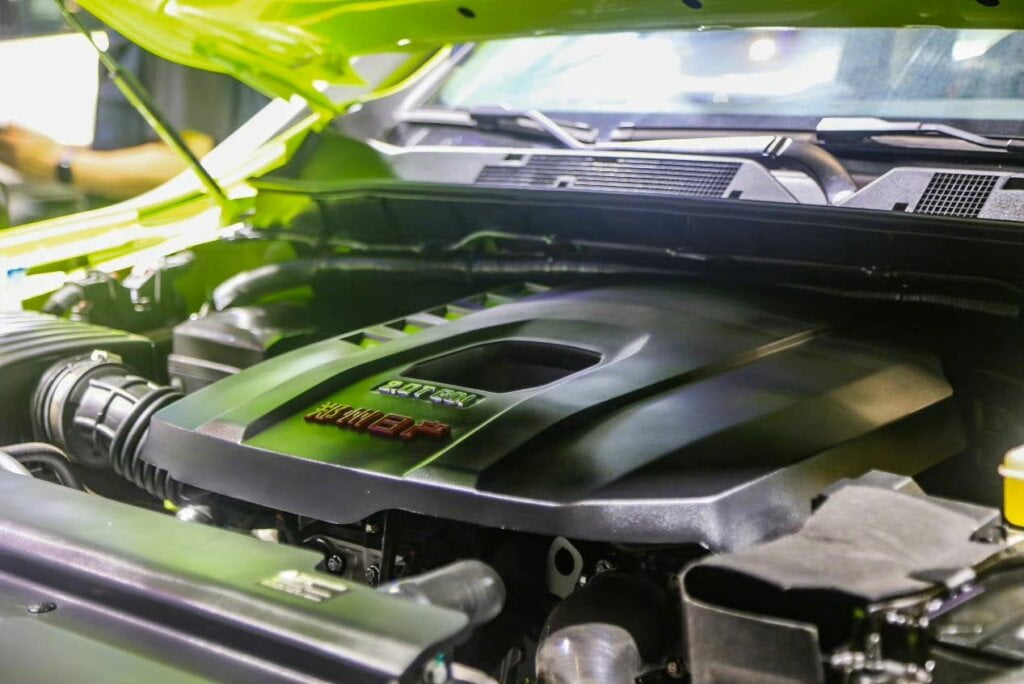 There are two versions of the Rich 6 EV available, both with a single electric motor and rear-wheel drive. The first option has a 163 hp motor and a 60 kWh LFP battery, which offers a CLTC-rated range of 350 km. The second option has a stronger 177 hp motor and a 77 kWh LFP battery, which offers a CLTC-rated range of 453 km. However, upon closer inspection, the electric motor is attached directly to the rear differential without any protection. The high-voltage cables are held together by zip ties, and the grounding wire hangs loosely from the bodywork.
Dongfeng Rich 6 EV Price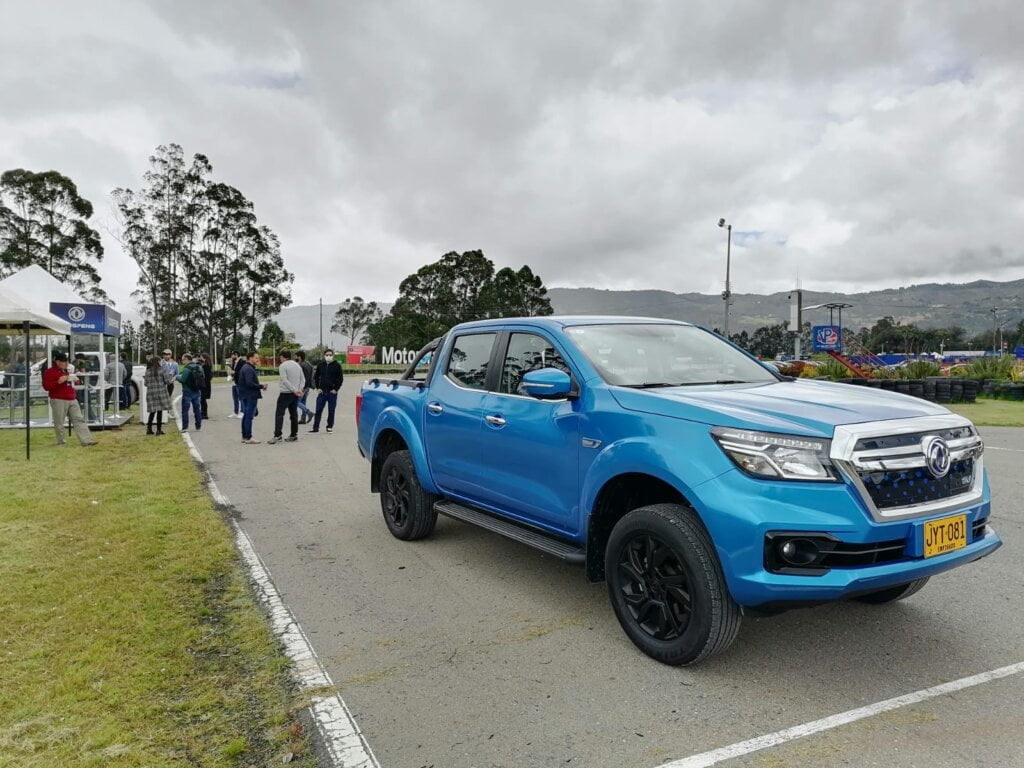 The Dongfeng Rich 6 EV is priced Under $40,000 and should meet the expectations of a pickup truck, especially with its vibrant blue and yellow color. The Electric Pickup cost starts from RMB 269,800 or $39,100, while the larger battery version begins at RMB 329,800 or $47,800, which is nearly $20,000 more than the diesel-powered model.