Tesla Model Q: New Electric Hatchback, Priced at $25,000
Get Ready for the Most Affordable Tesla Yet! Tesla Affordable Electric Car Model
Cutting-Edge Technology with a Tabless Battery Design
Light as a Feather with Lightweight Construction
Drive with Confidence for up to 180 Miles
Fully Autonomous Driving – No More Worrying about the Roads!
Your Wallet Will Thank You – Starts at Around £18,000
Tesla, the electric vehicle manufacturer, is set to unveil its latest entry-level model at the company's investor day on March 1st, 2023. According to Elon Musk, the CEO of Tesla, the new vehicle will cost around £18,000, making it the company's most affordable car yet.
The new model will feature a new tabless battery design and lightweight construction, offering a possible range of 180 miles and the promise of fully autonomous driving capabilities. The new entry-level model is expected to compete with other vehicles in its class, such as the Volkswagen ID3 and MG4. The production cost of this new vehicle is estimated to be half that of the Model 3 and Model Y.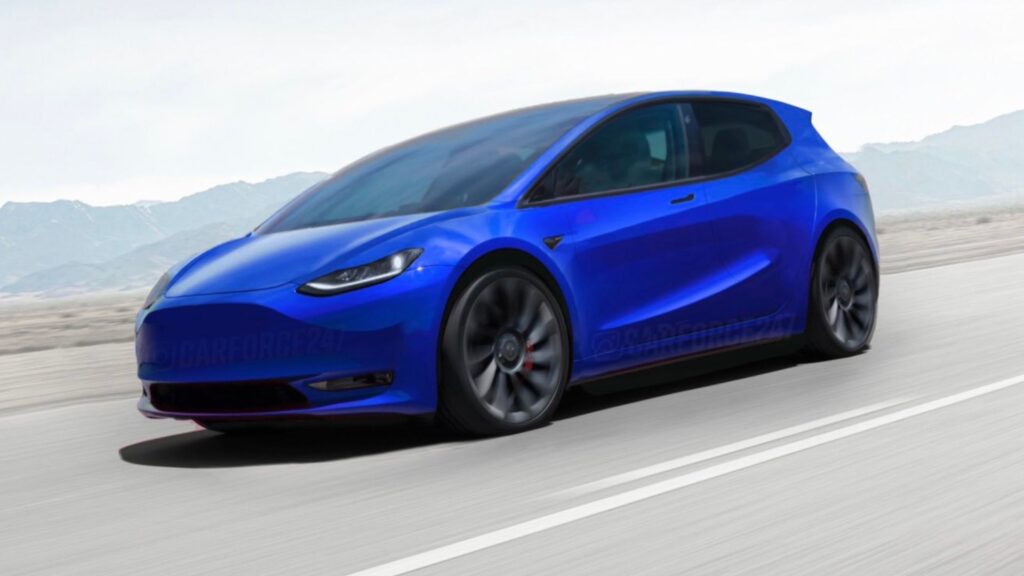 This new addition to the Tesla lineup is part of the company's strategy to make electric vehicles more accessible and affordable to a wider audience.
Read More: Tesla Model Y New Prices in 2023, and Performance
Expected Specifications
180 miles of the range possible
34kWh battery  (LFP chemistry )
300 km range –
4 seats, 1 screen
Single motor