Top 10 Small Affordable Electric Cars in 2023
Electric cars have taken the automotive world by storm, and 2023 is no exception. In this article, we're presenting a list of the top 10 small and affordable electric cars that are changing the way we drive.
1. Citroen Ami EV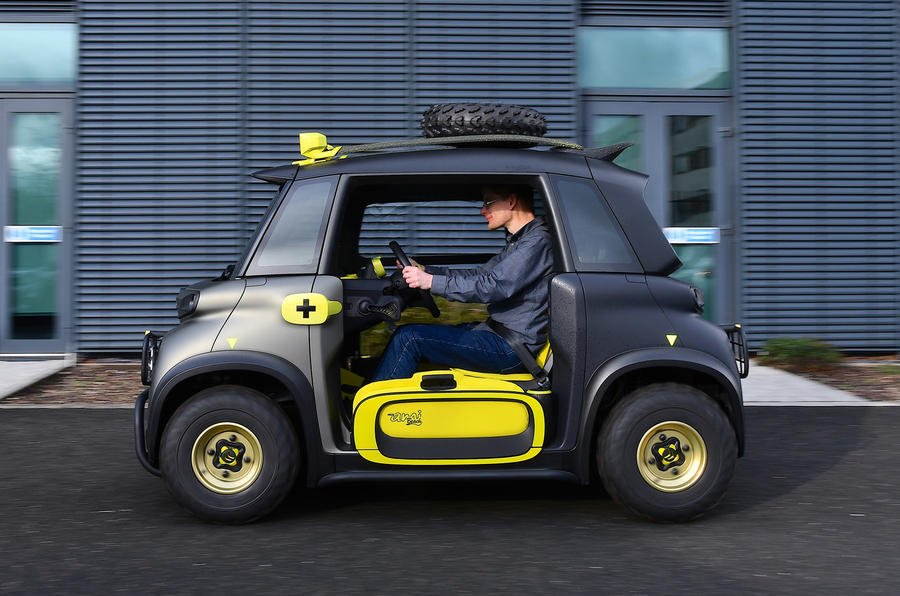 Kicking off our list is the Citroen Ami. This little gem might look quirky, but it's a true representation of a small electric vehicle. While its design has sparked mixed opinions, the Ami surprises with its practicality. Plus, it's the most budget-friendly option, starting from just £7,695.
2. Volkswagen ID.3 EV
Volkswagen's ID.3 has left a significant mark on the electric vehicle landscape. Its popularity is well-deserved, as it combines style and performance. The recently updated version enhances its design and overall capabilities, making it a must-watch contender.
3. Vauxhall Corsa-e EV
Vauxhall's Corsa-e stands out as an accessible option on our list. With financing options starting from as low as £233 per month, it's easier than ever to own an electric car. While it may not outperform some rivals, its straightforward design, 220-mile range, and decent performance earn it a spot.
4. Honda e Electric Car
Cruising in the Honda e is bound to catch attention, thanks to its unique design. This standout car maintains its reputation in the seventh spot, not only for its exterior but also for its noteworthy performance. With an 8.3-second 0 to 60 time and a 131-mile electric range, it's both stylish and functional.
5. BMW i3 Electric Car
Although not the prettiest, the BMW i3 is iconic and practical. It's been around since 2013, making it one of the pioneers of small EVs. Despite its boxy appearance, it's a strong choice with models starting under £31,000 and an impressive range of up to 188 miles.
6. NIO ET5 Electric
From China's NIO comes the ET5, a compact electric sedan. While it may be classified as a sedan, it offers a comfortable experience even in bustling city centers. This newcomer is making a mark with its comfort and city-friendliness.
7. CUPRA Born Electrc
The CUPRA Born strikes a balance between practicality and performance. With a starting price of around £36,000, it offers a generous 235-mile range and boasts 204 brake horsepower, hitting 60 miles per hour in just 7.3 seconds.
8. MINI Electric EV
When it comes to pure driving enjoyment, the MINI Electric takes the lead. Designed for urban agility, its range of around 140 miles is ample for city life. The iconic design and driving experience earn it a spot on this list.
9. MG4 Small EV 
The MG4 EV proves that greatness doesn't have to come at a high price. With a starting price just above £25,000, it rivals more expensive competitors. Its performance package, including a 218-mile range and a 7.7-second 0 to 60 time, secures its position.
10. Fiat 500e Electric Car
Last but not least, the Fiat 500e shines with its charm and practicality. Perfect for city driving, it offers a 186-mile range, making short commutes and city adventures a breeze. With a price of just over £26,000, it's an appealing option for those looking to transition to electric.