2024 Honda Prologue EV Price, Range, and Launch
Honda is gearing up to enter the electric vehicle market with its all-new 2024 Honda Prologue SUV. The vehicle is a completely electric offering that provides adaptability and a driving range similar to the company's current SUV lineup. The Honda Prologue EV is the result of a new partnership between Honda and General Motors, and it is expected to be unveiled for the 2024 model year.
While not much is known about the Prologue, it is assumed to be a compact to mid-size SUV. If the vehicle uses the same 100-kilowatt-hour battery as the GM Lyric, drivers can expect a driving range of around 300 miles. While GM will design the base and powertrains, Honda will handle the Prologue's body and interior.
Find the Best EV With EVFinder⚡ 
There are also plans for an Acura luxury brand variant of the Prologue, but no specifications have been announced at this time.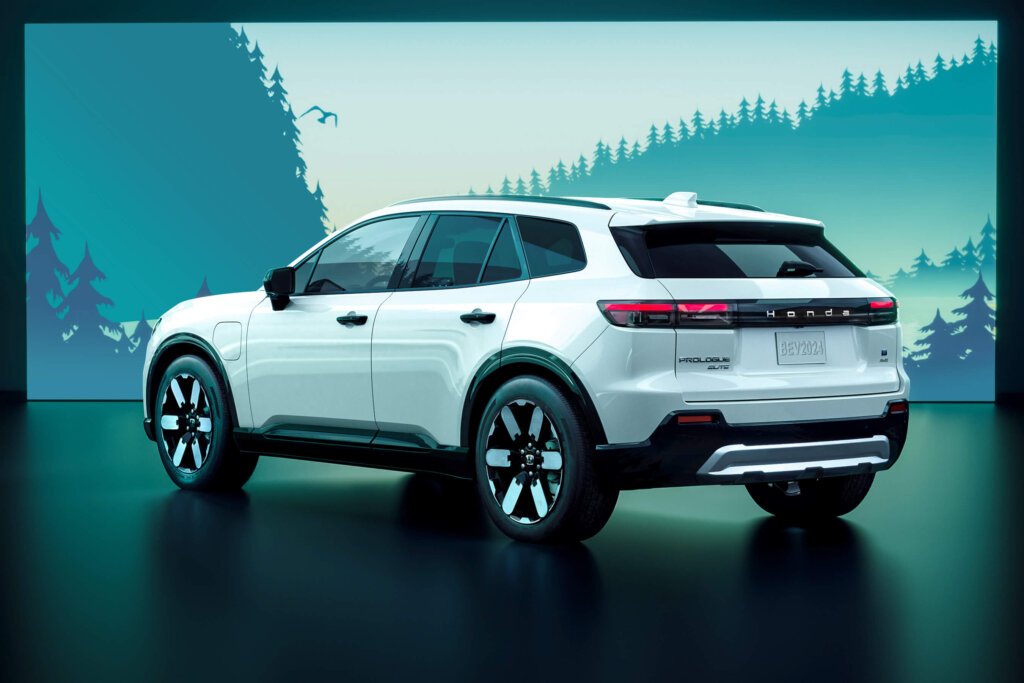 Honda has not released pricing or trim level details for the Prologue as of yet, but it is estimated that the vehicle will start at $45,000 and go up from there. This puts the Prologue in line with other mid-size electric SUVs on the market.
Overall, the 2024 Honda Prologue SUV represents a new era for the company as it enters the competitive electric vehicle market. With its solid range, adaptability, and partnership with General Motors, the Prologue is poised to be a strong contender in the EV space.
Honda Prologue EV Expected Price and Features
It seems that while Honda has yet to release official pricing and trim level details for the Prologue, industry experts estimate that it will start at $45,000 and come with the company's traditional LX, EX, EX-L, and Touring trim levels. However, it remains to be seen which trim level will offer the best value.
From the available images, the Prologue appears to feature 21-inch wheels, a panoramic sunroof, and LED lighting elements. The interior takes design cues from other Honda models, with an upright tablet-style infotainment display, a streamlined dashboard design, and a center console with minimal clutter.