Volkswagen may launch electric sports car by 2025
Volkswagen (VW) has announced that it is now focusing on the development of electric drivetrains in-house. As a part of this strategy, the company is working on developing pulse inverters and thermal management systems, in addition to its own battery cells and electric motors. This could result in a modular toolkit that can be used for both regular electric vehicles and sports cars.
VW has already begun working on a powerful drivetrain for a sports car that will have more than 500 kilowatts, which equates to 680 horsepower, similar to the Porsche Taycan Turbo (source).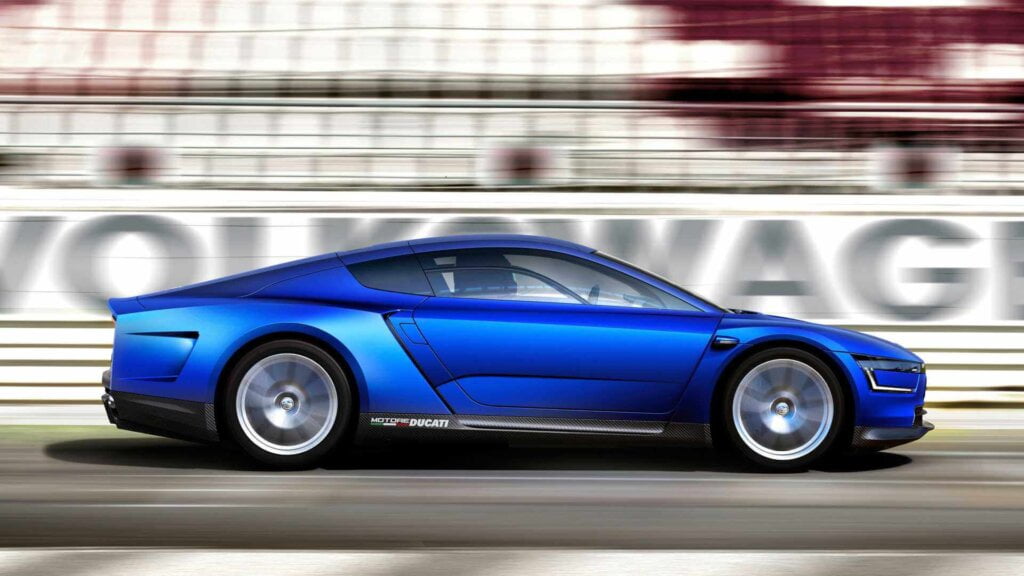 The next generation of electric vehicles under the MEB platform, called the MEB Evo, will be used for this project. While this may eventually lead to a zero-emission sports car with significant power, the company's primary focus remains on developing more volume-oriented vehicles, such as SUVs, sedans, and hatchbacks.
Find the Best Electric Vehicles with EVFinder
In the meantime, enthusiasts can look forward to upcoming models like the ID. Buzz GTX, ID.3 GTX, ID.4 GTX, and ID.5 GTX. Porsche, a subsidiary of VW, is also developing its own dedicated electric sports car, which is expected to arrive in 2025 and will replace the 718 Boxster/Cayman.
Volkswagen electric sports car Concepts