2023 Baojun Yunduo EV Price and Specs
Chinese car manufacturers are constantly exploring innovative ways to sell their cars. One such approach is the concept of Ling House, inspired by NIO's NIO House.
Wuling, a prominent player in the Chinese automotive market, has recently introduced its version of Ling House, offering a relaxed and interactive space for both existing and potential customers.
This article explores the latest addition to the Ling House lineup – the Baojun Yunduo compact electric MPV, a striking vehicle with impressive features and specifications.
Ling House Concept
The Ling House concept, similar to NIO House, provides a space where customers can not only view and purchase cars but also enjoy leisure activities.
Customers visiting Ling House can indulge in refreshments such as coffee, tea, and trendy snacks while exploring the latest automotive offerings. The Ling House at the Shanghai Kerry Center in Shanghai is a prime example of this concept, catering to residents and visitors seeking an immersive car-buying experience.
The Baojun Yunduo: A Compact Electric MPV
One of the highlights of the Ling House at the Shanghai Kerry Center is the display of the Baojun Yunduo compact electric MPV.
Baojun, a brand operating under the SGMW joint venture, has designed a daring and modern-looking machine with an exceptional interior. The Baojun Yunduo is expected to captivate the discerning audience at the Kerry Center with its unique blend of style and functionality.
Baojun Yunduo Price & Availability 
EV enthusiasts in China eagerly await the launch of the Baojun Yunduo on the domestic car market. While official pricing details are yet to be announced, there have been reports citing information from a dealer brochure.
The anticipated price range for the Baojun Yunduo starts at $13,500 for the base model, making it an attractive option for budget-conscious buyers, and goes up to $18,000 for the top-spec variant, which comes loaded with premium features.
Performance and Range
The Baojun Yunduo is powered by a single motor that generates 100 kW, allowing it to reach a top speed of 150 km/h.
The electric MPV is equipped with an LFP battery, with two available options: a 38kWh battery providing a range of 360 km and a 50.6 kWh battery that extends the range to an impressive 460 km. This remarkable range ensures that the Baojun Yunduo is not only suitable for urban commutes but also for longer journeys.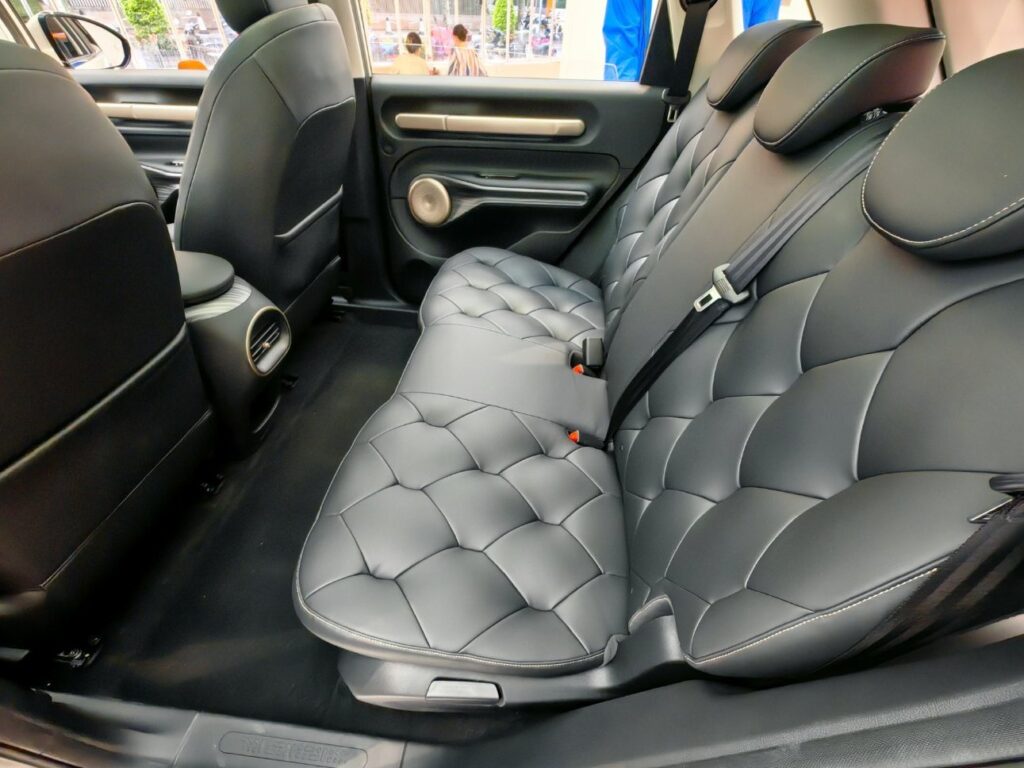 Compact and Well-Designed
The Baojun Yunduo boasts compact dimensions, measuring 4295 mm in length, 1850 mm in width, and 1652 mm in height.
With a wheelbase of 2700 mm, the electric MPV strikes a perfect balance between maneuverability and interior space, making it ideal for navigating crowded city streets while offering ample room for passengers and cargo.