BYD Han EV, Tang EV, Yuan Plus EV Prices & Specs
BYD, the Chinese electric vehicle (EV) manufacturer, has expanded its market presence with the launch of three exciting new electric vehicles in Mexico. The Tang SUV, the Han flagship sedan, and the Yuan Plus have made their debut in the Mexican market, marking a significant milestone for BYD's global expansion strategy.
BYD's Dream Come True in Mexico
Zou Zhou, Country Manager of BYD Mexico, expressed the company's excitement, stating that starting the passenger vehicle business in Mexico was a long-cherished dream finally realized.
The company's commitment to the Mexican market is evident as they retain the name "Yuan Plus," already known in various South and Central American regions, including Colombia. The model name's consistency across these markets further solidifies BYD's brand presence.
BYD Yuan Plus EV Price & Specs
The Yuan Plus EV comes in two variants – the 49.92 kWh and 60.48 kWh versions equipped with the innovative BYD Blade Battery technology, offering NEDC ranges of 410 km and 480 km, respectively.
This spacious C-segment SUV impressively combines modern aesthetics, intelligent features, and efficient electric vehicle technology. Designed by Wolfgang Egger with the European customer in mind, the Yuan Plus aims to be a stylish and fun-inspired choice, accompanied by a plethora of standard equipment.
Reports suggest the Yuan Plus will have a starting price of approximately $44,000.
The Tang SUV and Han Sedan with Blade Battery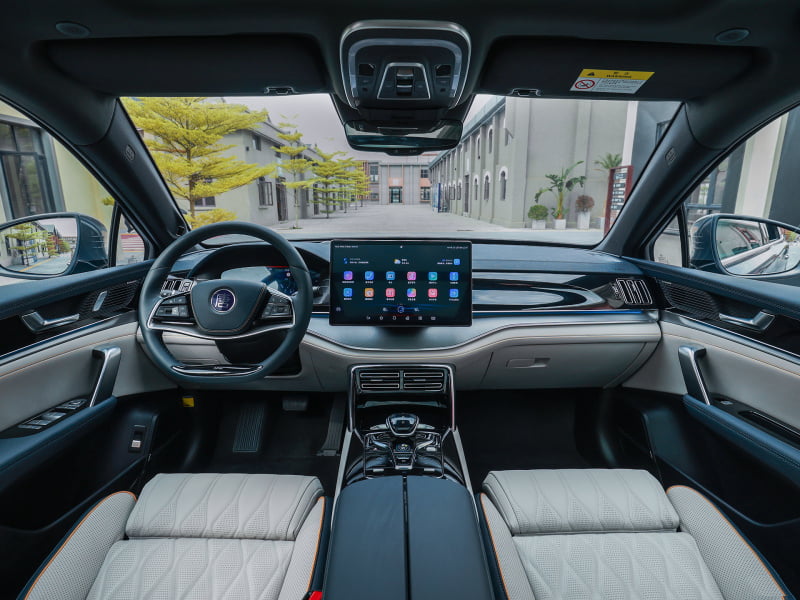 BYD's Tang SUV and Han sedan boast impressive features, both equipped with an 86.4 kWh Blade Battery, providing ample power and range. The Tang SUV features AWD, 6.6 kW AC charging, and 110 kW DC charging and is expected to start at around $78,000.
On the other hand, the flagship Han sedan offers AWD, 6.6 kW AC charging, and 110 kW DC charging, with a starting price of approximately $76,000.
Partnership with Banco Santander Mexico
BYD has formed a strategic partnership with Banco Santander Mexico, which enables the automaker to provide comprehensive auto finance solutions to local consumers.
This collaboration aims to facilitate access to all new energy BYD vehicles by offering attractive financing options, including a 10% down payment and financing for up to 72 months. Additionally, special plans with 0% commission for opening are available, making electric mobility more accessible and supporting the transformation to greener transportation.
Future Prospects and Expansion
BYD's recent launches in Spain and Mexico showcase the brand's commitment to expanding its passenger vehicle assembly and manufacturing footprint beyond China.
The construction of a plant in Thailand, expected to produce 150,000 vehicles annually, has already begun, and discussions are underway for a potential factory in Brazil.
Mexico, with its growing interest in electric mobility, could be another potential market for BYD's further expansion.
The Dolphin and the Seagull:
While BYD is making strides with its latest launches, the company also offers more affordable options to accelerate the adoption of electric mobility worldwide.
The compact hatchback, the Dolphin, is already available in select markets, and the BYD Seagull, priced at around $10,000 in China, is set to be released with promising specifications, including a 30 kWh battery and a top speed of 130 km/h.