ElectraMeccanica Solo 3Wheel 2-Door EV Under $15,000
The Electromechanica Solo is a three-wheeled, single-seater electric car designed for commuting in America. In this article, we will take a closer look at the Electromechanica Solo Price, Range, and Driving experience and review.
ElectraMeccanica Solo EV boasts a starting price of $15,000, 100 miles of range, and a unique design that turns heads
ElectraMeccanica Solo EV Exterior Design
The exterior design of the Electromechanica Solo is certainly unique. The car features a traditional headlight and grille for cooling the battery and motors. However, the most notable feature is the Cyclops headlight mounted high on the front of the car. This third headlight is required due to the vehicle's classification as a motorcycle, and it helps other drivers identify the car on the road.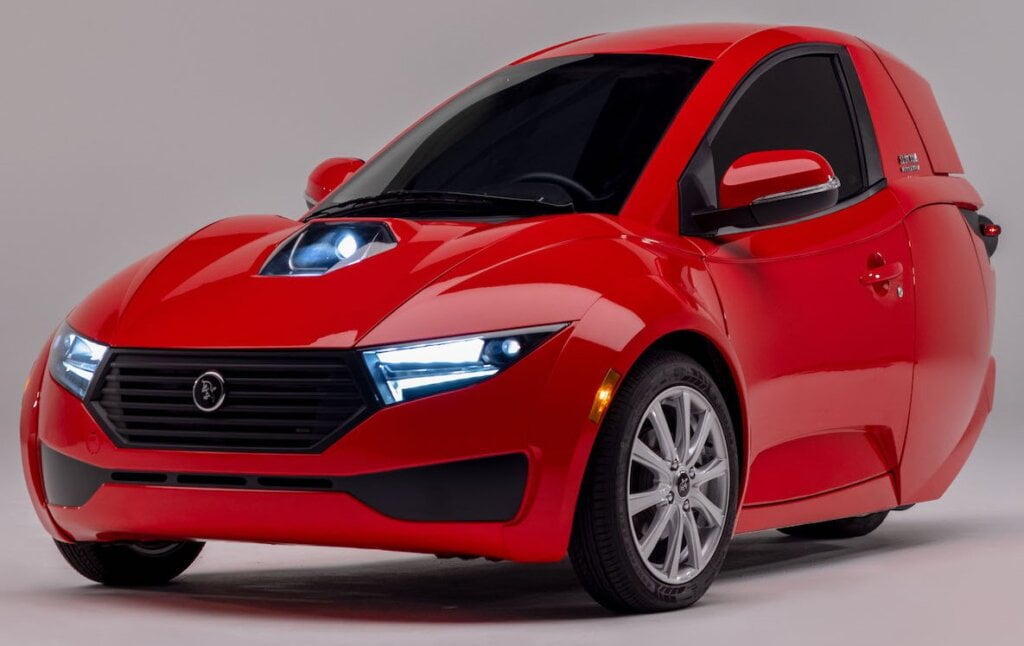 The car also has large fender flares for the front wheels, a single windshield wiper, and large side mirrors. The two doors on either side of the car are a bit quirky, and the car lacks any panoramic moon roof.
ElectraMeccanica Solo EV Driving Experience
Driving the Electromechanica Solo is a delight around town. It feels much like any other car, with less road noise at lower speeds. The tight turning radius and smaller size make parking and maneuvering in tight spaces a breeze. However, the car can be a bit noisy at higher speeds due to wind and road noise.
The 2-door electric car boasts a 50-horsepower motor and 17.4 kilowatt-hours of battery storage, enabling it to reach a top speed of 82 mph. During a test drive, the car consumed 32% of the battery after driving 23 miles. While the range falls short of the advertised 100 miles, it is still a respectable distance for a car intended for commuting. Additionally, the car's small battery means that it can be fully charged in just 12 hours using a standard 110V outlet.
Reviews
The Electromechanica Solo is an interesting and unique 3-wheeled 2-door electric car that could be an excellent option for commuters in America. While the car's range falls short of the advertised 100 miles, it is still adequate for many people's daily commutes. The car's small size and tight turning radius make it easy to park and maneuver in tight spaces, and the low price point makes it an affordable option for many.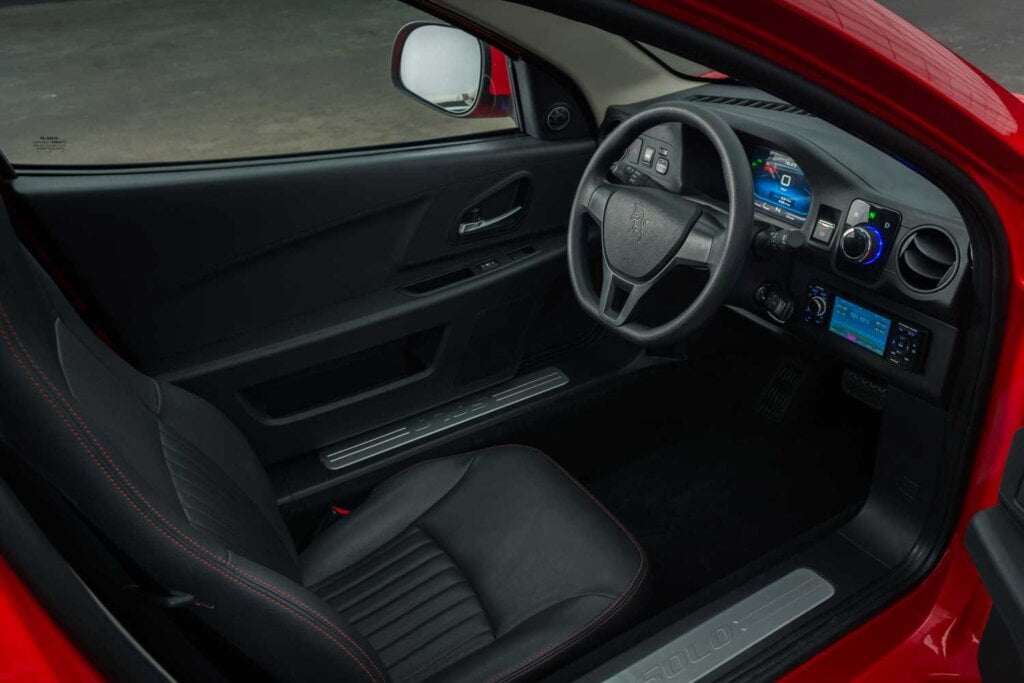 However, the electric car's single-seat design and lack of features like a moonroof may not be appealing to everyone. Additionally, the car's noise at higher speeds may be a turnoff for some drivers. Ultimately, the Electromechanica Solo is an intriguing 3-wheeled electric car that may be worth considering for anyone in the market for an affordable, electric commuter car.