BYD Surges in China's Competitive EV Market, Outpacing Tesla
Counterpoint's latest research reveals that China's EV market has grown rapidly, with passenger EV sales increasing by 87% YoY in 2022, representing one in four cars sold in the country.
The market is highly competitive, with over 94 brands offering more than 300 models at prices ranging from $5,000 to over $90,000. Local brands dominate the market, with BYD, Wuling, Chery, Changan, and GAC among the top players, while a range of EV start-ups is performing well and providing strong competition to established foreign brands like Tesla.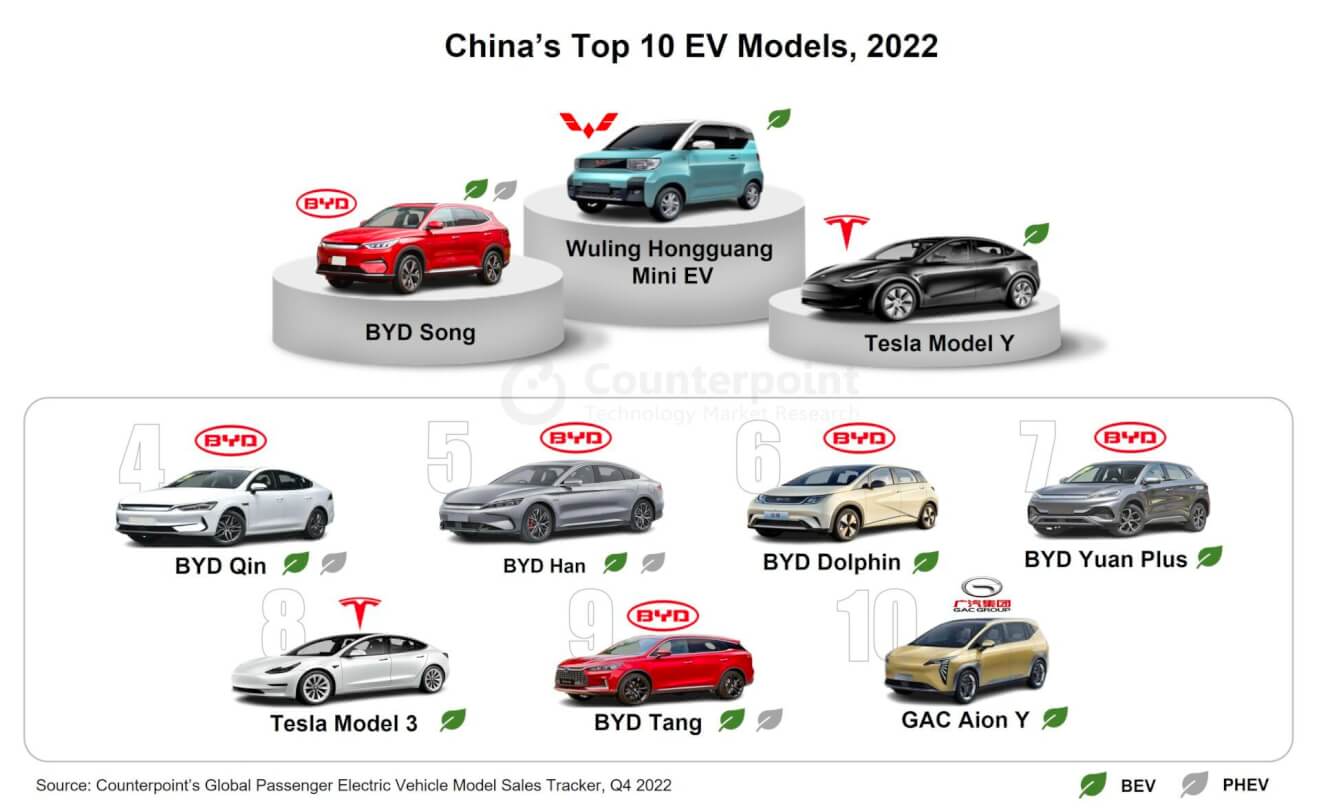 BYD increased its market share by over 11% YoY in 2022, with six out of the top 10 models in the Chinese market coming from the brand. Tesla faced production halts in the Chinese market due to COVID-19, resulting in a nearly 5% YoY drop in its market share. As EV sales in China are predicted to exceed 8 million units in 2023, Counterpoint anticipates that brands will compete fiercely for market share, and the phasing out of EV purchase subsidies could lead to a price war.
Read More: Top 10 EV Charging Stations Manufacturers In the USA
BYD's increasing market share in 2022 indicates that it is well-positioned to compete with Tesla and other foreign EV brands in China's market in the coming years. With a wide range of brands and models available to consumers, the industry's evolution will be interesting to observe. Established players and new entrants will have to navigate the challenges and opportunities presented in this fast-growing market.