China: Leading Lithium Cathode Manufacturer in World
China is currently the largest manufacturer of battery cathodes in the world, accounting for 68% of the world's total supply across all chemistries. The next-largest producers, Japan and South Korea, each account for 15% of the market. However, there are other major players in the market who are striving to increase their market share.
The global largest manufacturer of cathode materials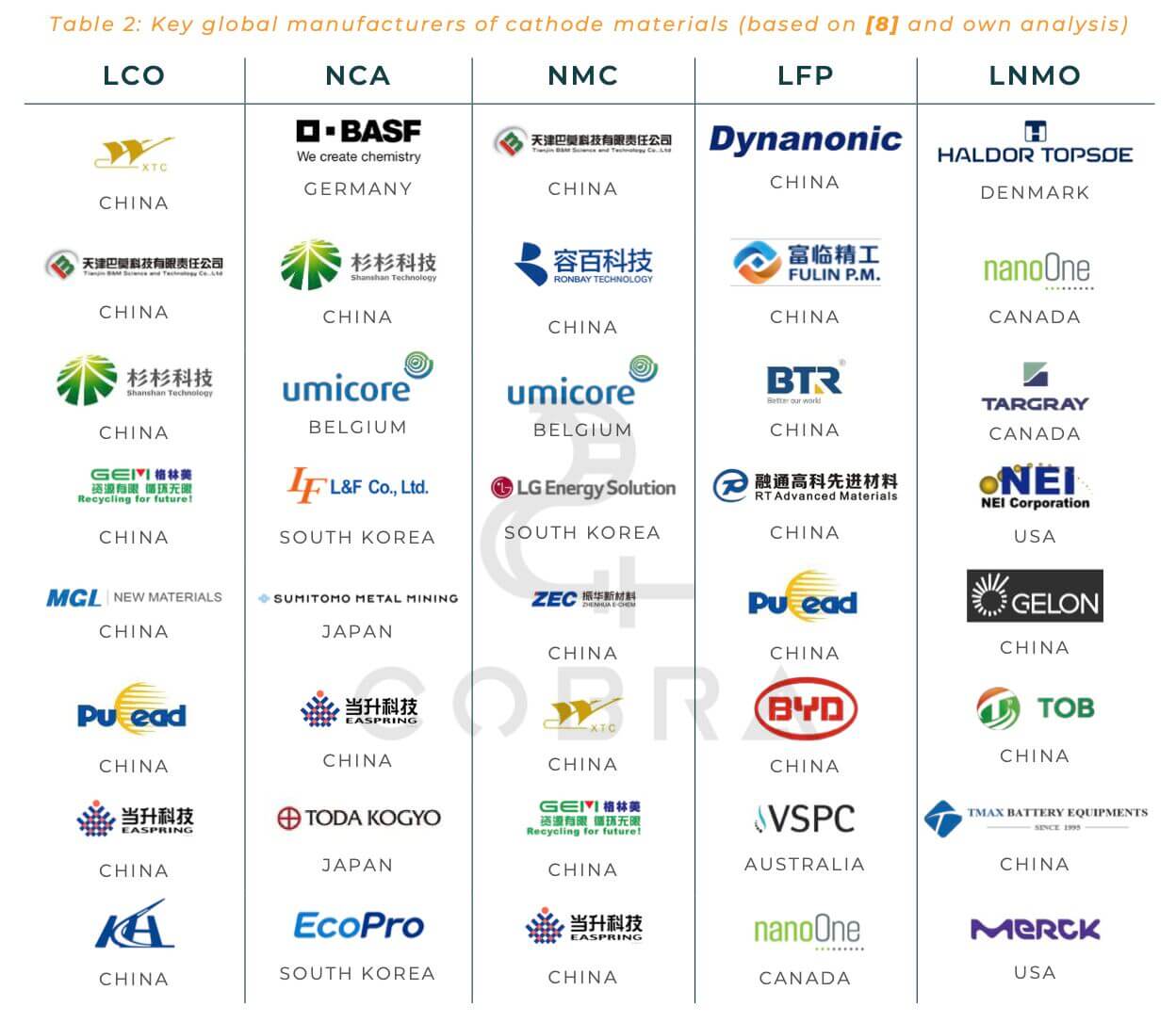 XTC, Ronbay Technologies, Easpring, Tianjin B&M, LG Energy Solutions, and Sumitomo Metal Mining are some of the largest Asian corporations in the battery cathode market. While no non-Asian businesses currently hold a significant portion of the cathode material production market, the future looks promising.
Belgium-based company Umicore has taken steps to increase its presence in the market. It has constructed a Giga factory for cathode active materials in Poland, with the aim of reaching a capacity of 20 GWh by the end of 2023 and 40 GWh in 2024. This 24 GWh factory will be installed in 2023 as part of an IPCEI initiative by the German business BASF, which now produces cathode materials mainly in China and Japan.
Source: Bax & Company
The market for battery cathodes is expected to grow significantly in the coming years, driven by increasing demand for electric vehicles and energy storage systems. With the growing demand, there will likely be opportunities for new players to enter the market, and for existing players to expand their market share.
Lastly, while China currently dominates the market for battery cathodes, there are other major players in the market making efforts to expand their presence. With the expected growth in demand for battery cathodes, there will be opportunities for new players to enter the market and for existing players to increase their market share